Lakeside Golf and Country Club
Save up to $200.00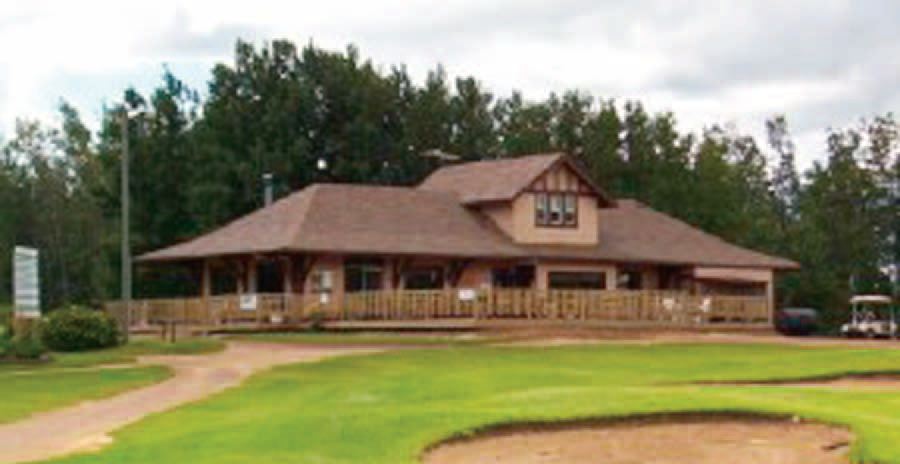 This friendly community
golf course was constructed with volunteer labour
and donated equipment. It has been much improved
since it first opened in
1970 and is today a very fine northern golf course.
Lakeside lies on rolling glacial moraine next to a wetland nesting area for
many species of birds, including northern orioles, yellow warblers,
red wing
black birds and king birds. Its lush fairways are lined with mature growths
of aspen and pine, and have been seeded with Kentucky blue grass and
red fescue. Water is in play on three holes and all of Lakeside's pencross
bentgrass greens are guarded by at least two sand bunkers.
Lakeside's 8th hole is a 489 yard par five that gives golfers more trouble
than any other on the course. This is mainly due to a strategically placed
water hazard that lies about 25 yards in front of the green. Too many
golfers attempt to make the green in two rather than laying up in front of
the water, with the result that most of them wind up fishing for their balls.
A unique feature at Lakeside is its clubhouse
which is a renovated
Northern Alberta railway station.
RV Facilities Soft Spikes On-Line Tee Times Mastercard VISA Interac Power Carts 9 Holes Public Club Rentals
Lakeside Golf and Country Club
Lakeside Golf and Country Club
Box 182
Eaglesham, Alberta
(780) 359-2520
golfeaglesham.ca
Card Member Discount Offers
Offer 2
Free cart with 2 green fees
Offer 4
Free cart with 2 green fees
Offer 6
Free cart with 2 green fees
Offer 8
Free cart with 2 green fees
You must have a registered card or phone app for these offers to be valid. Printed pages of these offers are not valid.
One Course redemption only per card for this course each day. Offers cannot be combined or transferred.
Registered card holder must be present. All offers are based on regular green fee prices, UNLESS otherwise indicated.
Sponsors: